A COMPLETE SYSTEM TO BAKE,
SERVE AND TASTE PIZZELLA.
The baking and display system that allows non-specialised staff to serve, in a single minute, a pizza as in a pizzeria to consume at the table, on-the-go or as take away.
Accessories and communication materials help to set up and make the point of sale more attractive.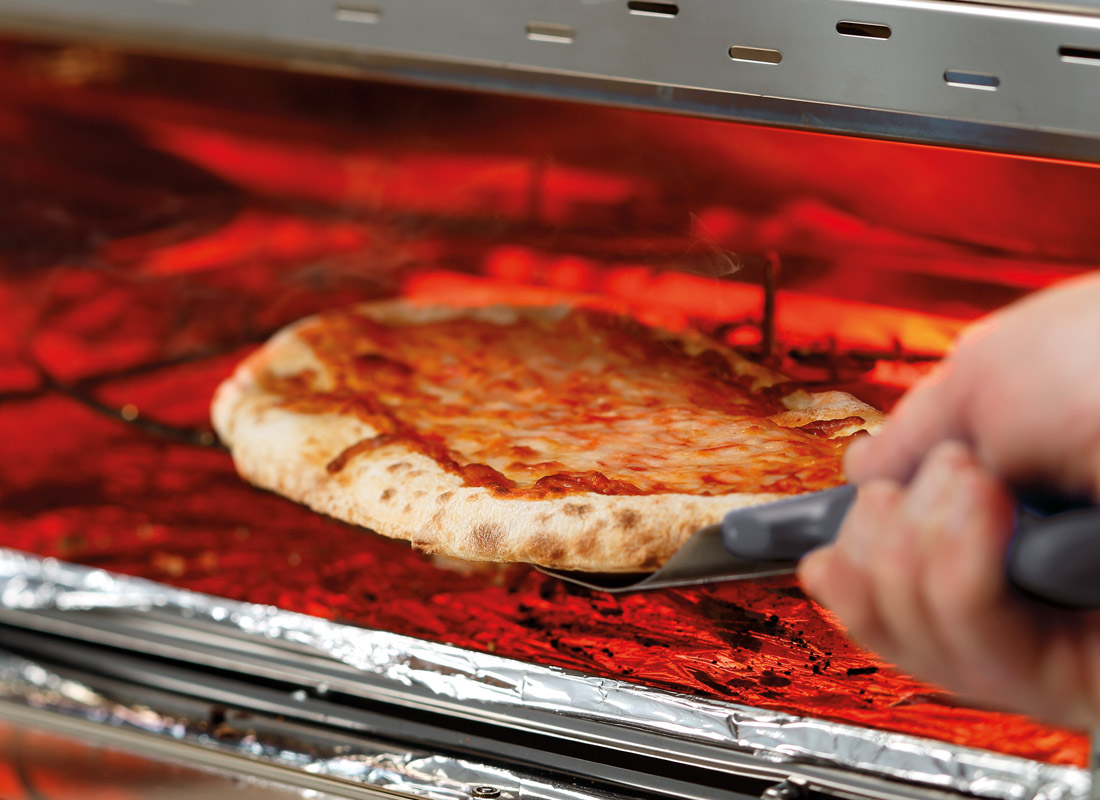 THE OVEN, THE SHOWCASES, THE TROLLEY
The Pizzella ovens, available in different configurations, allow to get an easy and perfect preparation of the product. The display and the Pizzella Trolley are useful and innovative equipment to increase the business of the point of sale.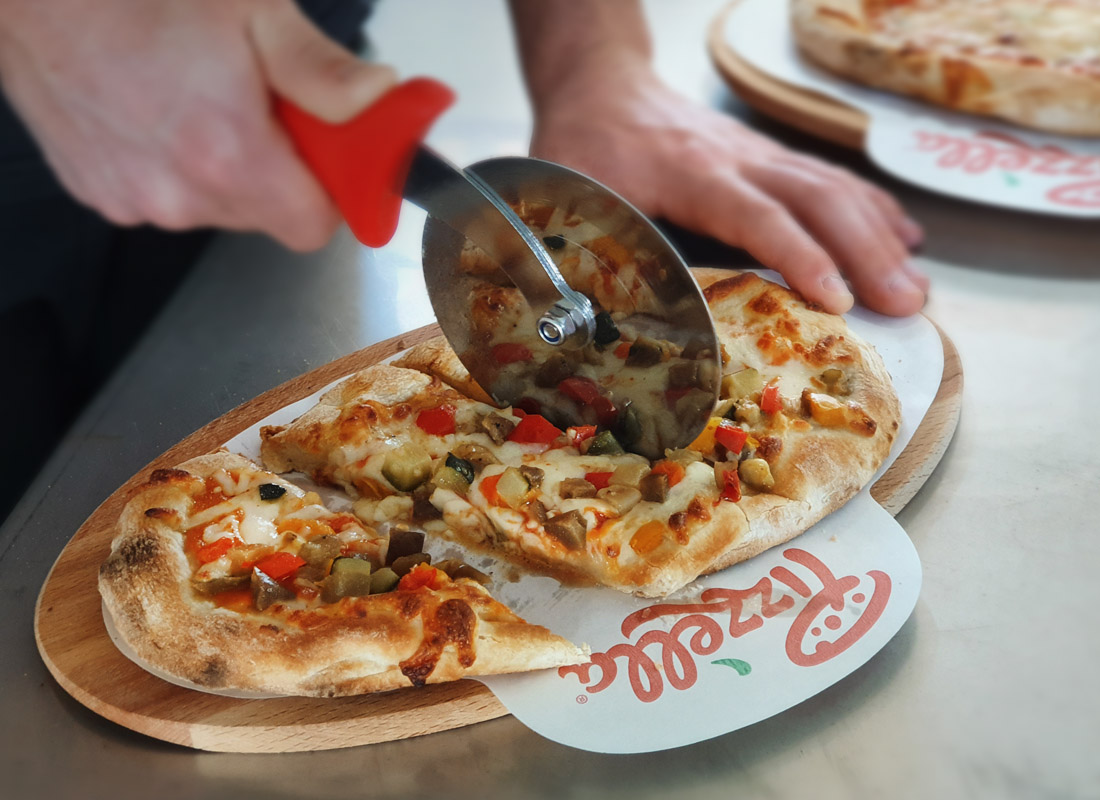 COMMUNICATION MATERIALS AND TOOLS FOR THE SET-UP
Cutting boards, take away boxes, on-the-go boxes, pizza knife, napkins and napkin holders are available.
Rined also provides useful communication materials such as table menu, counter crowners, menu and blackboard stand to stimulate and promote the customers' demand.